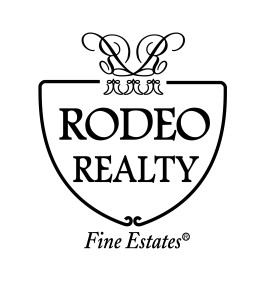 29 years ago, real estate agent/broker, Syd Leibovitch, envisioned a boutique real estate company that would provide clients with exceptional, personalized service and, at the same time, give agents the tools needed to achieve prominence in the marketplace. With this in mind, Syd founded Rodeo Realty, Inc. in 1986.
Rodeo Realty is now one of the most prestigious real estate firms in the United States — with both local expertise and global presence — and the largest single-owner real estate firm in California, with 12 branch offices, and annual sales exceeding $4.763 billion last year.  Yet unlike the huge national firms, the company maintains the friendly, hands-on quality of a neighborhood Realtor.
Rodeo Realty's expertise in prominent communities — like the Palos Verdes Peninsula and South Bay Beach Cities — ensures that clients are represented by only the most qualified estate consultants in the luxury real estate industry.
The company provides consultants/agents and their clients with all the leading edge marketing technology available. The in-house design, printing and advertising departments develop customized promotional materials that give your property maximum exposure in the local and global marketplace.
As an experienced, seasoned broker, Syd genuinely understands the needs of the agent, buyer and seller and is always available to personally address any concerns. His leadership assures that service for the client is Rodeo Realty's number one priority.
You won't find those qualities in the corporate real estate conglomerates or at smaller firms, either. Rodeo Realty surpasses far beyond what any other brokerage offers.
For local service, please contact:
Elaine Mallon, Broker Associate
Rodeo Realty
Tel: 310-721-7121
Email: elaine@elainemallon.com
www.elainemallon.com